As a therapist that works exclusively remotely, I wanted to create a condensed post discussing some of the research on remote therapy (often referred to as Tele Counseling in the academic literature). Ever since the Covid-19 pandemic, people have questioned whether doing psychotherapy remotely is as effective as in-person.
I do want to point out, however, that this post is not an attempt to persuade or convince someone to do online counseling instead of in person, especially if they have a strong sense that in-person would be better for them. There are plenty of reasons why in-person can be a better choice for potential therapy clients, especially after an experience like Covid-19 where a lot of us were left longing for in-person human contact.
But since I'm a therapist that currently does remote-only psychotherapy, I wanted to put forward a strong case for the effectiveness of remote therapy. To accomplish this, I think discussing the research to date on remote therapy is crucial.
I've started making content on YouTube, you can check it out here!
The Research On Remote Therapy—Is It Effective?
One of the areas that continue to be scrutinized post Covid-19 is psychotherapy. There are a lot of different terms like remote therapy, online therapy, e-counseling, e-therapy, telepsychology, tele-counseling, or teletherapy, that mean the same thing: psychotherapy for mental health which utilizes technology to enable it to be delivered virtually.
Despite popular marketing efforts to bring more awareness and acceptance around remote therapy and other forms of digital counseling, some stigma still exists. For example, Michael Phelps, Canadian Olympic winner, world champion, and 28-time medalist in swimming, spoke openly about his use of TalkSpace's remote therapy and how he thought it was largely responsible for "saving his life" during one of his most difficult mental health struggles.
There are a lot of studies and research showing the effectiveness of remote therapy and how it can be just as effective as in-person therapy for a lot of common mental health challenges. I still feel the need, however, to put forth the argument that remote therapy can be, and often is, just as effective as traditional face-to-face therapy.
Table of Academic Research on the Effectiveness of Remote Therapy
More Research Is Needed for Remote Therapy
More research is needed for remote therapy. In my opinion, it should always be that way. I appreciate it when therapists are critical of therapy (I appreciate any professional critical of their own profession) because it helps bring light to potential areas of psychotherapy that can be tweaked and/or improved.
In fact, there's a great example of recent and current research helping the therapy field progress. It's known as the "Feedback Informed Therapy" approach.
Feedback-informed treatment (FIT) is an evidence-based practice where clinicians gather real-time input from clients, using structured measures to identify what is and is not working in therapy, and then adjust accordingly; to better meet client's needs. FIT aims to incorporate the client's perspective about the therapeutic relationship on an on-going basis.
It may seem obvious that therapists should be checking in with clients to see if therapy is working. However, this is has not always been the case, especially during the origins of therapy.
You may even have had experience in similar fields where the opportunity to give feedback could have helped improve your outcome with the treatment being provided. I myself, for example, have had a few physiotherapy experiences where I was treated more like a "number" or "dollar bill" and sort of rushed through a seemingly "cookie cutter" approach to my issue.
The physiotherapist never really checked in to see if things were improving or if I was feeling positive about the direction treatment was going. I ended up just "ghosting" them eventually after paying for my last session and saying "I'll call to book my next appointment, need to check some things…"
But because of pioneers, like Scott D. Miller, who are rigorously researching what does and does not work in therapy, therapists and clients get to discover new tools that better help everyone meet their goals more efficiently.
As more research is done, this will likely be the case with remote therapy. We will further understand what is working well with remote therapy, as well as what is not working well. Technology moves/progresses quickly, however, so research will always need to catch up to these advances as Academia moves, well, not so fast.
I also want to point out that it's important to be critical of even the research that is available. Based on some of the literature I have reviewed, it is apparent to me that optimizing the remote therapy experience itself does not seem to factor into the control conditions for research studies.
If the therapists and counselors included in a research study had a poor opinion or experience with remote therapy, one variable could be a the less than optimal set-up they are using (e.g., just a laptop), resulting in an unfavorable experience due to inadequate technology and internet connections, not because of the overall efficacy of remote therapy.
I do have a sort of "hunch" that in the not so distant future, perhaps a couple of decades, that Virtual Reality (VR) headsets will become commonplace for any time of remote meeting, psychotherapy included.
As VR technology progresses and becomes more accessible to the general population, this will likely allow remote therapy to become almost identical to in-person (again, at some point in the future).
This isn't a far fetched fantasy of mine. VR is already being used for common therapeutic approaches like Exposure Therapy, to help simulate what the client fears and to help allow them to strategically build confidence toward facing their fears.
I can understand how this would be so effective as I experienced VR right before Covid-19 hit in one of the arcades that started appearing in cities. One of the games was going far up in an elevetor, to a height that seemed like one-thousand feet, and it took my quite a while to even step out of the elevator, let alone look over the edge. The response it triggered in my body was almost identical to real life heights for me.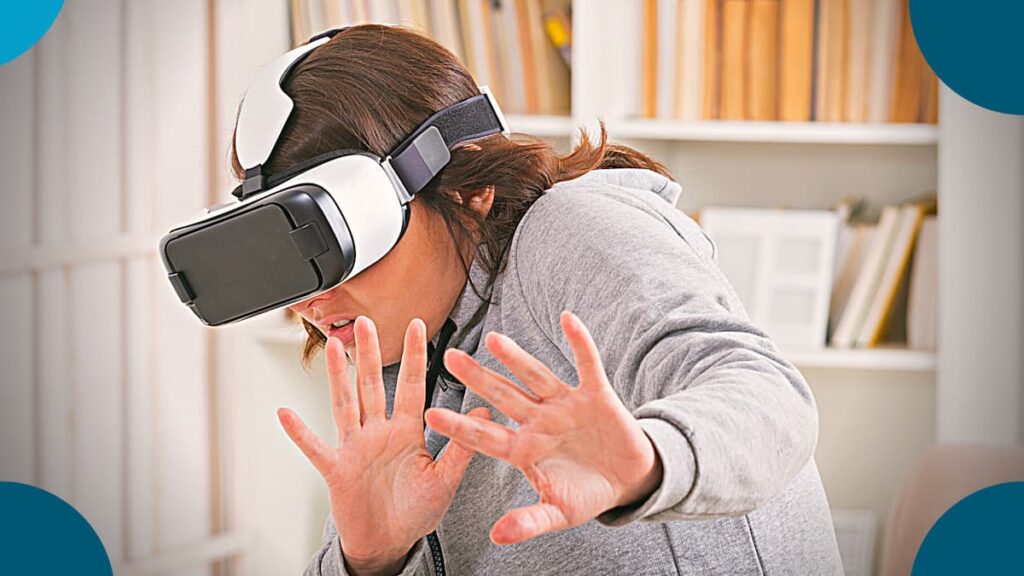 Final Thoughts
Research is showing more and more that remote therapy can be just as effective as in-person therapy for a lot of folks and their mental health goals. That's not to say, however, that there aren't any disadvantages to remote therapy. If clients prefer the benefits that remote therapy can offer, like the convenience and sometimes affordability, then they should feel confident in their choice.
As time moves on and as academia continues researching, we will hopefully continue to see more results indicating the effectiveness of remote therapy. My hope, personally, is that those researching will pay closer attention to the particulars of the online therapy setup being studied, and understand that the minor differences (like video quality and sound) might be playing a key role in the effectiveness for outcomes.