There are many reasons why someone might not know the identity of their biological father. Finding him is possible; it all starts by taking a DNA test.  In most cases, DNA testing is the only way a biological father can accurately be found without his name.  After submitting a DNA test, you compare the closest matches in the database to determine your relationship to them.  You could also use expert help from a genealogy researcher like DNAngels.org to get free help from their volunteer search professionals.
Are you trying to find your biological father and don't know where to start? Look no further we will help you with some of these expert tips.
If you have little or no information about your birth father, a DNA test can help you search for your birth family. Possibly the best test to do is a Family Tree DNA. With these helpful tips, we explain how to find your biological father with a DNA test.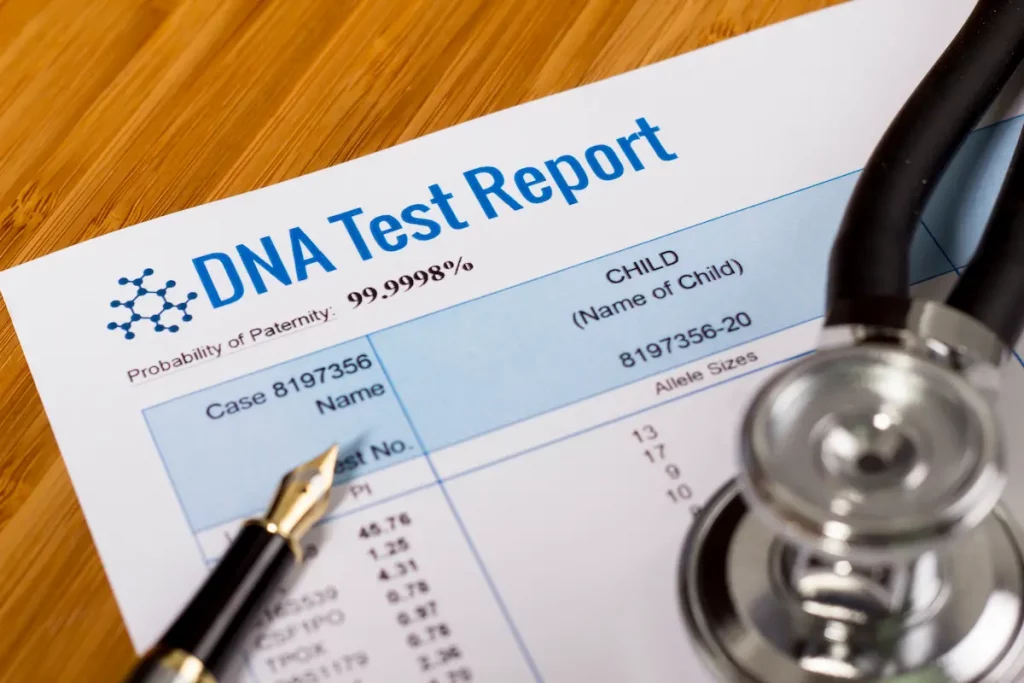 Related Reading: My Father Died Before I was Born
Do A DNA Test
There are many reasons why a person might not know their biological father, and generally, unless a family member knew the answer and was willing to tell you, you might not ever find out.  Court records are usually sealed, and privacy laws protect vital records; sometimes, paternity secrets die with family members.
Often the paper trail and hospital records with valuable information might be impossible to find. Taking a DNA test to determine your ancestral family lineage will help you find your father easier.  Here we show you how to.
Take an autosomal DNA test
An autosomal DNA test can be taken by males or females and can provide DNA matches up to 5 and 6 generations on both your biological father and mother's sides of the family.
Test with more than one DNA company
If you test with more than one DNA company, your DNA can be matched to a bigger database of potential family members.
Compare the DNA matches
A DNA match is sometimes referred to as a "cousin match," which is the result of your DNA data that were compared to other people's DNA data on file. These matching segments of chromosomes were used to identify and indicate a family relationship. Once your DNA was tested, you will be provided with a DNA match list. 
Review your DNA matches, and even if you do not find a parent match in your match list, you could find a half-sibling match, a close cousin match, or a more distant cousin match. You can still be successful in connecting with your biological family. You might find that some of the DNA cousin matches have additional information available for you. 
Additional information could include family surnames, places of origin, or even a family tree with names, dates, and places.
How to Take a DNA Test at Home.
A DNA test you can purchase from a DNA genealogical company like Ancerstry.com is a simple saliva test you can do at home. When you order your DNA test, you will receive the DNA kit in the mail. Your DNA kit will include full instructions, a saliva collection tube, and a prepaid return mailer to avoid additional costs to return your DNA sample. 
When you returned your sample by mail, your DNA will be processed at the lab. You should then receive an email informing you that your results are ready to review on their DNA website at: ancestry.com/dna/
Here's How:
Order a DNA kit from a genealogical database company like Ancestry.com
Activate your kit and return your saliva or cheek swab sample in the prepaid package to the laboratory.
In about 6-8 weeks, your results will be available online.
AncestryDNA is a DNA testing service that uses some of the latest autosomal testing technology, with the largest consumer DNA database to help you research your family history.
AncestryDNA provides advanced DNA science with the world's largest online family history resource to calculate your genetic ethnicity and locate new family connections. AncestryDNA identifies relationships for you with unknown relatives through a dynamic list of DNA matches.
Reach Out To DNA Matches
The next step is to reach out to any of your DNA matches through the testing website's message system.  When you use a DNA testing method to find your biological father, consider the following before you reach out to them.
Your DNA match may not have all the information to help you find your biological father or immediate family members.
Your birth or subsequent adoption might have been kept a secret from other members of the biological father's family.
Your birth family may not want to make a connection with you.
How Much Does a DNA Test Kit cost?
AncestryDNA® Will help you discover where your family is from without even leaving your home for only $99.
AncestryDNA® + Family Tree Package will let you uncover your whole family history with an AncestryDNA® kit and a 3-month World Explorer Membership for only $100*.
AncestryDNA® Traits + All Access Package will give you all that AncestryDNA® offers, plus personal traits and a 3-month All Access Membership for only $199**.
Support
After connecting with your DNA matches and you did not get an ideal reunion with your biological family or found that your birth family doesn't want to connect, there are support groups online that can help, like the following:
NPE Gateway
DNA Secrets
Watershed DNA
NPE Fellowship
Donor Conception Network
ISOGG Unexpected Results wiki page
These groups provide sympathy, guidance, and support. They also advise you to approach other family members sensitively, as your current and newfound family members could also be affected.
How to Find a Biological Father That Hasn't Tested DNA
Many people in the world haven't taken a DNA test.  These persons won't show up on databases. Yet, it is still possible to locate your biological father even though he hasn't taken a DNA test.
We will show you how you could locate your biological father using a combination of your DNA results, family trees, and a little bit of detective work using these techniques.
If a parent hasn't tested on any DNA database, it is likely, that you will only receive DNA matches from far distant relatives on your test. Don't be discouraged when your closest match is a cousin who only shares 3% of your DNA. With this information, you could still be able to locate your biological father through them.
Try Googling for Information
If you sent a message through the DNA website and haven't heard anything in return, you can try looking the person up online.  Most DNA research website users register their DNA kits using their first and last name.  You would be able to see the country where they are located, and you might locate them easily using that information.
Many people who did not receive a response via the online messaging system could find a Facebook profile or a website with contact information.  
If you find your DNA match on a social media platform, be aware that your message might not arrive directly in your DNA match's inbox due to message filtering privacy settings that prevent spam.
If you do not get a response, you could try adding the DNA match as a friend or commenting on one of their public posts trying to get their attention, explaining that you are trying to reach them about a DNA match.  Ask them how best to contact them or trying to connect through a person who knows them.
Additional Helpful Features
Sometimes, when you are unable to contact a DNA match, you can use these additional features to help with your search:
Family Trees 
MyHeritage at https://www.myheritage.com  will allow you when a DNA match has been associated with a family tree, let you view that family tree, and locate the DNA match on it.  You can also view the names of deceased family members on that family tree, and this can provide clues that can lead you to your biological father.
Even without a DNA test, when you have some basic information about your biological father, you can learn more about him by building a family tree on myheritage.com. This may lead you to other family trees built by relatives of your biological father, who you could then contact for information on your biological father.
Ethnicity
Some searchers have found the ethnicity results helpful when searching for a biological parent, especially if the parents were of two distinct ethnicities. Learning about your ethnicities could give insight into your biological parents' location and help you locate DNA matches.  For instance, if you know your mother was African and your father European, a found DNA Match with African ethnicity could be considered from your mother's side.
Location
Your released DNA matches list will state the country where each DNA match is located, and when you know that your parent was from a specific country, this will help you focus on DNA matches in that area or country.
AutoClusters
AutoClusters is a genetic genealogy tool that groups together DNA Matches that likely descend from common ancestors in a compelling visual chart. This easy-to-use tool from GeneticAffairs.com help explore your DNA matches more efficiently in groups rather than as many individuals and give more insight about branches in your family tree.
When you have more than one match and are unsure which side of the family they are from, this advanced DNA feature will help you figure out which DNA matches are related to each other.  When you have already identified your biological father's family, you will know the matches not related to his side of the family are probably related to your biological mother's side.
Cast a wide net
The number one advice given by persons using DNA to search for a biological family is to fish in all the ponds. The more opportunities you give yourself to match others who have tested their DNA, the better the chance to find a good match. 
MyHeritage made a broader search possible by offering DNA testing and allowing you to upload a computerized file of your DNA results, called raw data, from another company to the MyHeritage platform, which allows you to receive matches from millions of users on the MyHeritage database.
Explore all your options for matching
DNA is only one way to identify and connect with a biological father.  Although it is widely preferred and has been key for many, it is not the only path to a reunion with your biological father.
Your options for finding your biological father are many, like joining mutual consent registries, if you were adopted, contacting the adoption agency or social service that handled the adoption, researching your rights for obtaining a copy of the original birth certificate and adoption record. You could use a certified confidential intermediary (CI) to make contact through a third party.  You could talk to older relatives and family friends to see if they have any additional information about your biological father.
Related Reading: Can a Father Sell His Property to His Son?
Conclusion
Advancement of DNA testing and analysis in recent years as DNA databases have been created to help people identify and connect with biological parents has become a great possibility and has seen great successes.  When analyzing DNA match lists and connecting with genetic cousins, it is often possible to put the pieces together to identify a biological father.
When the possible identification has been made, additional DNA testing can prove that the connection is accurate.  Millions of people have used DNA testing to research their family history and connect with relatives in recent years.
While DNA testing provides answers, typical DNA matching results include only estimated relationships, like a first or third cousin, with no indication of the exact relationship path.  Further information gathering with the help of your DNA matches is necessary to locate your biological father.  Whether you meet your immediate birth family or not, DNA testing can offer you a way to learn more about your genetic history and where your family comes from.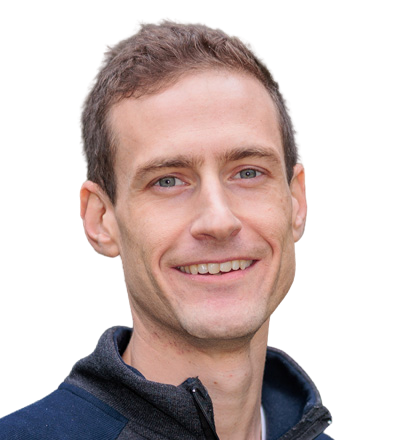 After earning his Master of Social Work from the University of Toronto, Stuart gained experience working with families in community mental health settings and in the child protection sector. Since becoming a father himself, Stuart now works in private practice offering psychotherapy services. FatherResource is an opportunity for Stuart to share what he learns on his journey as a father with a larger audience.