You can celebrate Father's Day while pregnant. Celebrating Father's Day when you're expecting is an excellent way to show appreciation to the father-to-be and can help him bond with the baby. You can celebrate by giving him a day off, taking him on a date, throwing a party, or with a thoughtful gift.
Pregnancy is one of the most incredible journeys you can share with your partner. It helps to bring the two of you closer together and can be a great time for both mommy and daddy-to-be to bond with your baby. Suppose you are pregnant, with your first child, on Father's Day. In that case, you can use this special occasion to show your appreciation to your partner for his continual support and involvement.
If you want to know more about celebrating Father's Day when you're expecting, you're in luck. Our guide also has examples of how you can celebrate this occasion to make it even more special for an expectant father.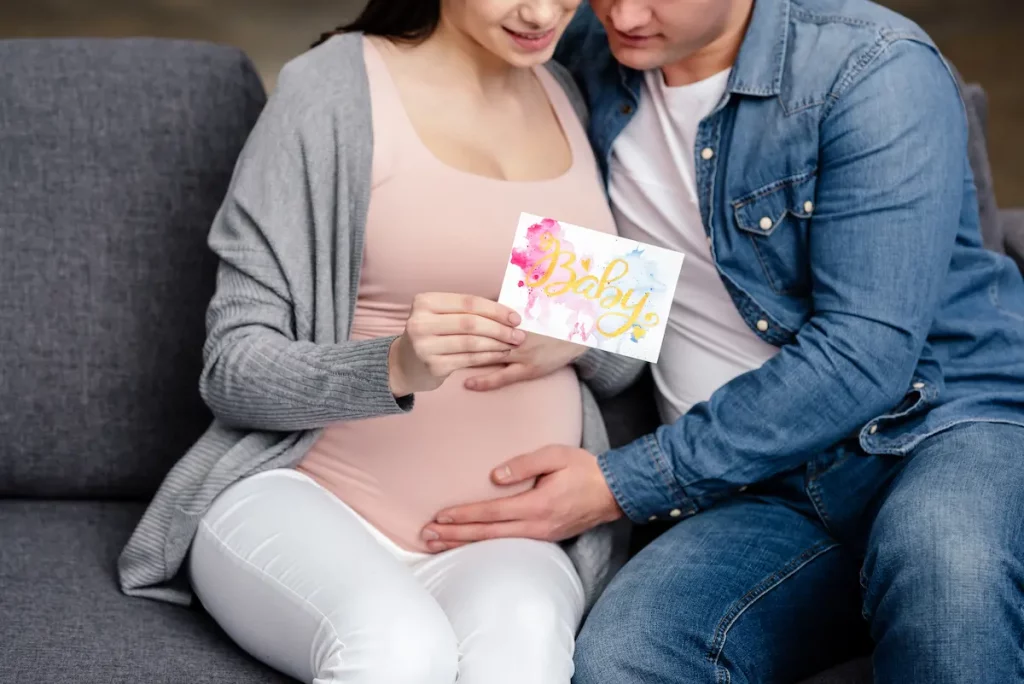 Related Reading: 10 Great Movies About Fathers
Should You Celebrate Father's Day When You're Expecting?
Being pregnant is an exciting time – for both mom and dad! But while most expecting mommies are celebrated with baby showers and other fun celebrations, dads aren't traditionally celebrated nearly as much!
Fathers are an essential part of a baby's life. And when your partner is involved in supporting you through your pregnancy, it's important to show him how much you appreciate his efforts. Although your baby might not be born yet, you shouldn't let that stop you from spending time celebrating Father's Day with the daddy-to-be.
While most mothers have an instant connection to their baby when they fall pregnant, and later get to feel the baby move and kick, some men may not feel like they are truly a father until the baby is born. If you're lucky enough to be pregnant on Father's Day, celebrating this special occasion with your partner is a great way to make him feel included in your pregnancy and can help to form a bond between dad and his unborn bundle of joy!
Pregnancy is a magical time. But pregnancy can also be stressful for a lot of couples. By taking a day out to celebrate the new life you're bringing into the world, you and your partner can take a breather from the stress of pregnancy and enjoy one another's company instead. It's also an excellent way to bring you and your partner closer while you're waiting to meet your baby.
How to Celebrate Father's Day When You're Pregnant
You shouldn't wait for your precious baby to be born to celebrate Father's Day. With the excitement mounting and the anticipation of meeting your little one hanging in the air, celebrating Father's Day for an expectant dad is a great way to commemorate this important time in both of your lives. In fact, celebrating this special day while you're pregnant can have a ton of benefits for your partner.
If you want to demonstrate appreciation for your partner on this important day, there are several ways to do so! You also don't need a large budget or an elaborate party to make lasting memories. So, if you're looking for a few exciting ways to celebrate Father's Day with an expectant dad, we've got you covered.
1. Give Him a Day Off
While your partner may not be waking up to a crying baby in the middle of the night just yet, giving a soon-to-be dad a day off is a fantastic gift. Your partner is (hopefully) actively involved in your pregnancy and working hard to prepare for when your little one arrives. Although he may be more than happy to go above and beyond for his growing family at this time, he also deserves some rest and relaxation.
Giving your partner a day off to kick back and put his feet up is a good way to show him that you acknowledge his efforts and value him as a partner and a father. Whether you let him sleep in a few minutes longer or you take the liberty to cook a delicious dinner for him, your partner will surely enjoy a restful day to himself.
2. Take Him on a Date
Pregnancy is a beautiful time to share as partners. When the baby comes, you will spend most of your time on keeping your baby happy and healthy and basking in the glow of having an adorable new addition to the family. And it's important to foster your relationship with the father of your child before the baby arrives.
The months before the birth are a good time to slow down and enjoy the company of your partner. And what better way to enjoy his company than by taking him on a romantic date? Dates allow you to aim your focus solely on your partner and spend some quality time together.
Dates can be as elaborate or simple as you like. Pregnancy isn't always the most comfortable state to be in, so you may not want to spend your night out on the town. In that case, you can cook (or order) a delicious meal for you and your partner to share. You can also light some candles and turn on your favorite movie. Whatever you decide to do, it's important to share this romantic moment together.
3. Make Memories
Before you give birth to your little one, it's important to make lasting memories with your partner. After all, you won't get another chance to make a memory with just the two of you for some time afterwards. When the baby comes, you can start to make new memories with your growing family. But for now, it's important to spend meaningful time connecting with just your partner.
Making memories can be as big as going on an adventure together or as small as making a short video of welcoming to show to your baby. No matter how you decide to spend this special day, you should remember to do something that you'll remember for years to come.
One of the best ways to make a memory while celebrating Father's Day with a dad-to-be is by making a scrapbook or journal of your time together. Alternatively, you can fill a journal with pictures and memories from your pregnancy as a keepsake.
4. Throw a Father's Day Party
Inviting your friends and loved ones over for a party is a great way to celebrate your partner. While expectant mothers are "showered" with attention at their baby showers and on Mother's Day, Father's Day is an excellent time to refocus your loved ones' attention onto the man of the hour.
If you want to make this idea even more special, you can get your guests involved in the celebration. Playing party games or getting your guests to write heartfelt notes of congratulations is a fun way to commemorate this special day. They can also give your partner expert advice and tips on being a new dad!
5. Give Him a Gift from Your Baby
Father's Day is one of the best excuses to give your partner a gift that they've been wanting. A great way to put a fun and unique spin on the gift-giving process is to give your partner the gift from your baby. You can include a card or hand-written letter for your partner and sign it from your little one.
For example, you can tell him that their bundle of joy can't wait to meet them or that they're the best dad in the world! Your partner will love this idea, and it may even help him bond with your baby before it arrives.
Conclusion
If you're expecting and Father's Day is around the corner, it's a great time to start planning a fun Father's Day celebration for the dad-to-be. Whether it's a big, grand gesture or a small token of appreciation, celebrating this special occasion will help your partner bond with your baby and bring the two of you closer together.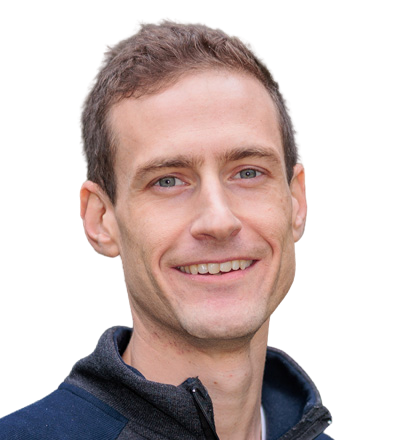 After earning his Master of Social Work from the University of Toronto, Stuart gained experience working with families in community mental health settings and in the child protection sector. Since becoming a father himself, Stuart now works in private practice offering psychotherapy services. FatherResource is an opportunity for Stuart to share what he learns on his journey as a father with a larger audience.