Some of the to movies about fathers include such classics as To Kill a Mockingbird, The Godfather, The Father, Chef, Mystic River, and more, to be discussed below.
Many films tackle the tough, intriguing, and beautiful subject matter of what it means to be a father. Whether it is a father by blood, bond, or just plainly being a good father figure in the life of another. Although there are many such films, few get it right and are praised for it.
The list below includes both such classic films as mentioned above and some hidden gems that you may not have ever heard of but were widely praised for their depiction of fathers. Some of them are not even about fathers, in the sense that we know, but rather a figure who takes on the father's role in the absence of one. The top films about fathers are listed below.
Related Reading: Do You Celebrate Father's Day While Pregnant? [5 IDEAS]
#1: To Kill a Mockingbird
There are few great role models and incredible father figures who stand true to their morals in the face of many adversaries. Atticus Finch, from the coming-of-age drama film To Kill a Mockingbird which is adapted from the hit novel by Harper Lee and directed by Robert Mulligan, is one of those father figures. 
Many film critics see him as one of the greatest film characters of all time. Not to mention, it is on the American Film Institute list as one of the greatest films of all time.
To Kill a Mockingbird, set in 1932 Alabama, centers around the coming of age of Scout Finch, the daughter of Atticus Finch, and her observation of her father's challenging court case. This case, the film's focus, sees Atticus Finch defending an African American man, Tom Robinson, who was falsely accused of raping a white woman during a period plagued by racism in North America.
Despite knowing that he will lose the case and become unpopular, Atticus perseveres and stands up for what he believes in. He teaches this lesson above of staying true to yourself and morals in the face of the adversary to his daughter Scout.
All the above is why To Kill a Mockingbird is one of the greatest films about being a father.
#2: The Godfather
The Godfather, adapted from Mario Puzo's crime novel of the same name by Francis Ford Coppola, is a great crime drama epic film about fatherhood. Like the previous entry, it is also considered by the American Film Institute as one of the greatest films of all time. Till today its influence can be felt in many crime films and series today.
This film is an epic tale of a New York Mafia Family, set during the 1940s in New York, that centers on Don Vito Corleone, who teaches his son Michael Corleone, the protagonist, to take over the family mafia after his passing. Despite Michael's hesitation to embrace his father's criminal lifestyle, he is forced to do so after his father's passing.
Don Vito teaches his son always to put his family above business. Don Vito and Michael are great fathers for always putting their families before their careers despite their criminal backgrounds. The Godfather has truly earned its place on being considered one of the greatest films of all time and one of the greatest films on fatherhood.
#3: The Father
The Father, directed and co-written by Florian Zeller and based on his play of the same name, is a tragic drama film of a father struggling with dementia and his daughter who cares for him. The film was raved by critics for its screenplay, performances, and portrayal of dementia. It even went on to win The Academy Award for Best Actor for Anthony Hopkins, who plays the protagonist Anthony, and Best Adapted Screenplay for the film.
As mentioned above, the film follows Anthony, an elderly father struggling with dementia, who attempts to hold on to the last bit of memory and sanity he has to be there for his daughter Anne. In turn, Anne is doing her best to care for him, despite the many obstacles she receives, like a disapproved husband, out of love for her father.
This film is a great film on fatherhood. It shows a troubled old father who tries to remain in his daughter's life and be a father figure despite his illness. In turn, it also shows how far the love between a father and daughter can go. Anne is always there for him, whether from afar or in the same location, out of love for her father.
#4: Chef
Chef, lovingly directed and written by the great Jon Favreau, who also stars in it, is a comedy-drama film about food, passion, and fatherhood. The film went on to great reviews from critics with praise for its direction and screenplay.
This film follows Carl Casper, an acclaimed chef who quits his job at a prestigious restaurant after losing his passion for his craft. Like this loss of passion, he is also lost to his family. Carl takes it upon himself to recapture his love for cooking by traveling and cooking in a food truck with his son Percy. 
Not only does Carl recapture his passion for food, but he renews his bond with his estranged son Percy.
#5: Finding Nemo
The animated comedy-adventure film Finding Nemo, directed and co-written by Andrew Stanton, is not only one of the best-animated films of all time but an incredible one about a father. It was Pixar's first film to win the Academy Award for Best Animated Feature. Its brilliance is still recognized today and is seen on many lists, such as the BBC's article The 21st Century's 100 greatest films.
The film follows a clownfish called Marvin, who travels across the ocean to find his son Nemo who has been kidnapped by humans and taken to Sydney, Australia. Despite Marvin's fears of danger because of losing his wife and his other children to a barracuda, he pushes through his obstacles to rescue his son. 
The previously mentioned traumatic incident also caused Marvin to be overprotective towards Nemo, who in turn rebelled against his father and got kidnapped as a result. Marvin also learns a valuable lesson to trust his son throughout the journey. This newfound trust from Marvin, in turn, leads his son to save the lives of other fish being captured later in the climax of the film.
Marvin is a great father who perseveres through his fears to save his son and recognizes the errors within himself. This error is his overprotective nature, which he works on improving by deciding to trust Nemo more freely with his choices as the film progresses. Recognizing our errors and trying to better ourselves makes us human and, in turn, Marvin, a great father.
Surprisingly this story about fish in the ocean is one of the most human stories ever to grace our screens.
#6: Mystic River
The psychological thriller Mystic River, adapted by Clint Eastwood for the film medium from the harrowing fantastic book of the same name by Dennis Lehane,is a tragic but powerful film. The film follows three estranged childhood friends who are now fathers, brought back into each over lives by a tragic circumstance. 
The film received great acclaim upon release. It is one of the rare films to receive an overwhelmingly positive review by Roger Ebert, who is considered one of the greatest film critics of all time.
The film follows three estranged childhood friends, Jimmy, Dave, and Sean, who are reunited in each other's lives after the murder of Jimmy's daughter. Jimmy is a former con from lower-class Boston, and Dave, who is of the same social class, is a blue-collar worker who lives with the trauma of being abducted and raped as a child. The third childhood friend Sean is a detective who is from an upper-class Boston neighborhood. 
While Sean is put on the case to solve Jimmy's daughter's murder, Jimmy takes matters into his own hands to find and kill her killer. In all this mess, Dave becomes a prime suspect after returning home, bloodied, and bruised on the same night as Jimmy's daughter's murder.
Despite the dire and unfortunate circumstances, all three fathers display incredible love and devotion towards their children. Even Sean, who seems distant at first and has never met his daughter, goes on a journey in a subplot to be reunited with his estranged wife and infant daughter.
The film is a harrowing but amazing film about three fathers who display absolute devotion and love towards their children.
#7: The Lion King (1994)
The original The Lion King, directed by Roger Allers and Rob Minkoff, is an animated epic inspired by William Shakespeare's tragedy Hamlet. The film finds a fantastic father figure and role model in the lion Mufasa, the father of the protagonist Simba. This film earned fantastic reviews upon release and is still the highest-grossing traditionally animated film.
This tale follows the lion Simba from his exile as a cub to his eventual return to claim his throne when he is a grown lion.
The film begins with the birth of Simba and preparation by his father Mufasa, a noble king, to rule over the Pride Lands, a fictitious African savannah. Tragedy struck when Scar, Mufasa's jealous brother, kills Simba's father. Scar places the blame on the innocent Simba, who goes into exile. Years later, Simba is reminded of his father's lessons, teachings of being a noble and just leader, and forgives himself for the tragedy. His father's lessons lead Simba to return and claim his throne from Scar.
Throughout this journey, Simba takes to heart what he has learned from his father. He returns from being exiled, intending to be a just and noble ruler like his father. Even though Mufasa is not the protagonist, his role as a father to Simba is essential and forms his motivation to return to the Pride Lands and reclaim his throne.
The entire film is about Simba's motivation to uphold his father's legacy, and this is the reason why The Lion King is a great film about fatherhood.
#8: Locke
Locke, written and directed by Steven Knight, is an unusual but great and tense psychological drama film about choices and consequences. The film is unusual as the entire film takes place in just a car, one visible character, and phone calls from others. It is a tense drama not to be missed. It is also a touching tale of a father taking responsibility for his actions.
The film follows a man called Ivan Locke, who, throughout the film, takes responsibility for an infidelity he has committed, which made the woman he slept with pregnant and now drives to be there for her and his newborn child's birth. Despite knowing the critique that he will and does receive from his family and boss at work, he decides to be there for his newborn child, unlike his father, who we learned abandoned him as a child.
What makes Locke an incredible film about being a father is that he admits to his mistakes and does his best to own up to them. Most importantly, he wants to be there for his newborn child, despite being born from infidelity, and continue to be the father his father never was to him.
#9: Grave of The Fireflies
Grave of the Fireflies, written and directed by Isao Takahata and adapted from the semi-autobiographical story by Akiyuki Nosaka, is an anime war film. It follows a brother who becomes the father figure to his sister during World War II in Japan. Roger Ebert, as mentioned before, is one of the greatest film critics of all time. He has considered this film to be one of the greatest war films of all time. 
The film follows Seita, a teenager living in World War II Japan, who is forced to become the father figure to his little sister, Setsuko, after their mother dies in a bombing and their father, a naval officer, becomes missing in action. We know from the beginning that the two meet a tragic end, and what makes it even more heartbreaking was how well the two characters fought to survive.
Seita becomes an amazing father figure to his little sister Setsuko by always putting her needs before his own. 
Although Seita is not a father in the traditional sense, he is a great father figure, by always putting his sister's needs before his own, and that is why Grave of The Fireflies is not only one of the greatest war films but also one of the greatest films of being a father figure of all time.
#10: Juno
Juno, directed by Jason Reitman and written by Diablo Cody, is an unusual but noteworthy comedy-drama film on the list. It is unusual as the film does not focus on the father, Mac MacGuff, but rather on his pregnant teenage daughter Juno. This film has been highly acclaimed for its screenplay and garnered writer Diablo Cody the Academy Award for Best Original Screenplay.
The film, as mentioned above, follows a teenage girl named Juno who accidentally falls pregnant and receives the support of her family, including her father Mac MacGuff. Although not the star of the film, Mac MacGuff is an incredible father by supporting his daughter through thick and thin without judgment but with understanding.
Mac MacGuff is an incredible father through supporting and understanding his daughter Juno through her tremendous undertaking of having a baby as a teenager. He sets an example as a father, which is profoundly felt in the film, who is there for his daughter by always supporting her and being her shoulder to cry on when times get tough for her throughout the journey.
Having such a supportive father character as Mac MacGuff in the film, whose role in Juno's life is profoundly felt throughout the film, is why this film deserves a spot on this list.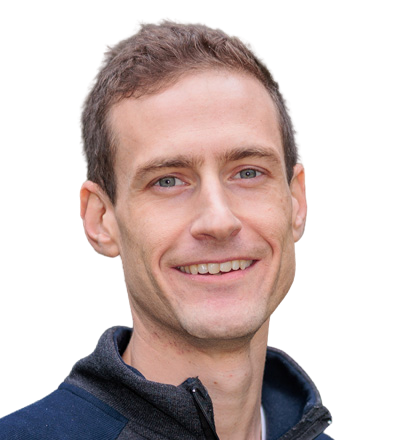 After earning his Master of Social Work from the University of Toronto, Stuart gained experience working with families in community mental health settings and in the child protection sector. Since becoming a father himself, Stuart now works in private practice offering psychotherapy services. FatherResource is an opportunity for Stuart to share what he learns on his journey as a father with a larger audience.