In every relationship, one partner is guaranteed to hit a hard patch, which is why you should know how to encourage your boyfriend in times of need. Whether you are together or apart, you need to know how to reach his head and heart using the correct words.
When trying to encourage your boyfriend, you need to say things that show him you respect him, trust him, and believe in his capabilities. The things you say should make him feel like he is a man you are proud to be with and that you see great things happening for him in the future.
Naturally, when your boyfriend is upset, you want to be able to console him and support him. Let's explore encouraging things that you can say to your boyfriend that will lift his mood.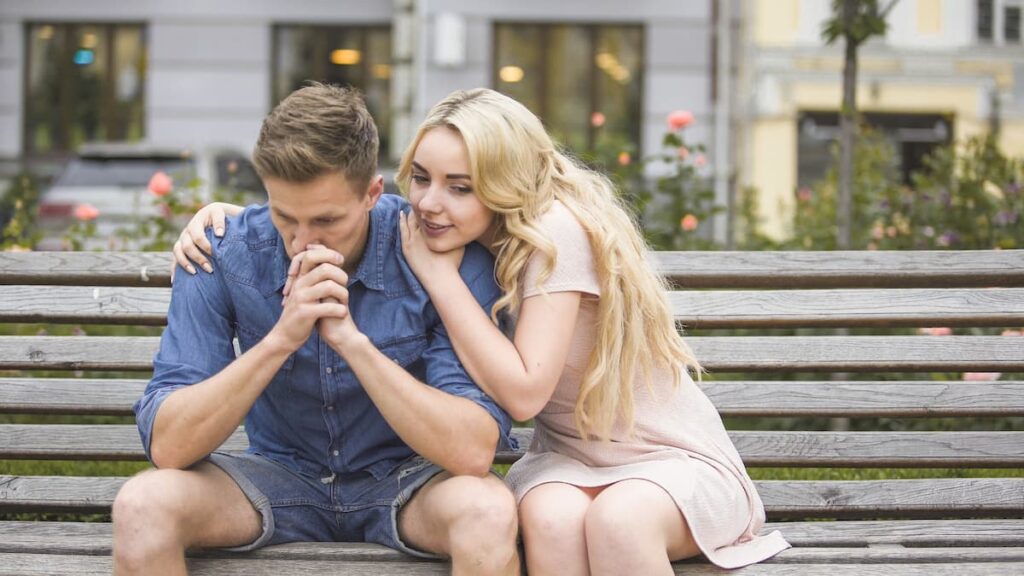 Encouraging Things To Say To Your Boyfriend In Person
Knowing the right words to tell your boyfriend when he needs support is essential. Here are six things you can say to your boyfriend to encourage him when he needs a pick-me-up.
I Have Faith In Your Capabilities. You Impress Me Every Day
It is crucial that your boyfriend feels that you consider him someone who will succeed in the working world because that directly ties to his ability to provide for you. Ideally, he should feel like he is "the man for the job," no matter the job.
Say things that show him that you are confident in his employment abilities and certain that his peers will find his contributions significantly meaningful.
You're A Brave Man. I Believe In You
If your boyfriend is experiencing something that has caused emotional strain, you must say things that validate his feelings. Your goal should be to say things that create a safe space so he can be emotionally vulnerable.
I Value The Person You Are And What You Do For Me
Everyone needs words of affirmation to know that their partner values them. When you engage with your boyfriend, you should try to say encouraging things that indicate that you love him and what he stands for and see a future with him.
You Are The Most Trustworthy Person I Know
Ensuring that your boyfriend knows you trust him goes a long way in making him feel like he can take care of you.
You Are A Man I Am Proud To Be With
Let your boyfriend know that you are proud to have him as your partner and that you feel blessed to have him in your life.
Your Efforts Do Not Go Unnoticed
Sometimes it is important to acknowledge that you don't esteem your boyfriend often enough, and it is necessary to verbalize that you appreciate his efforts.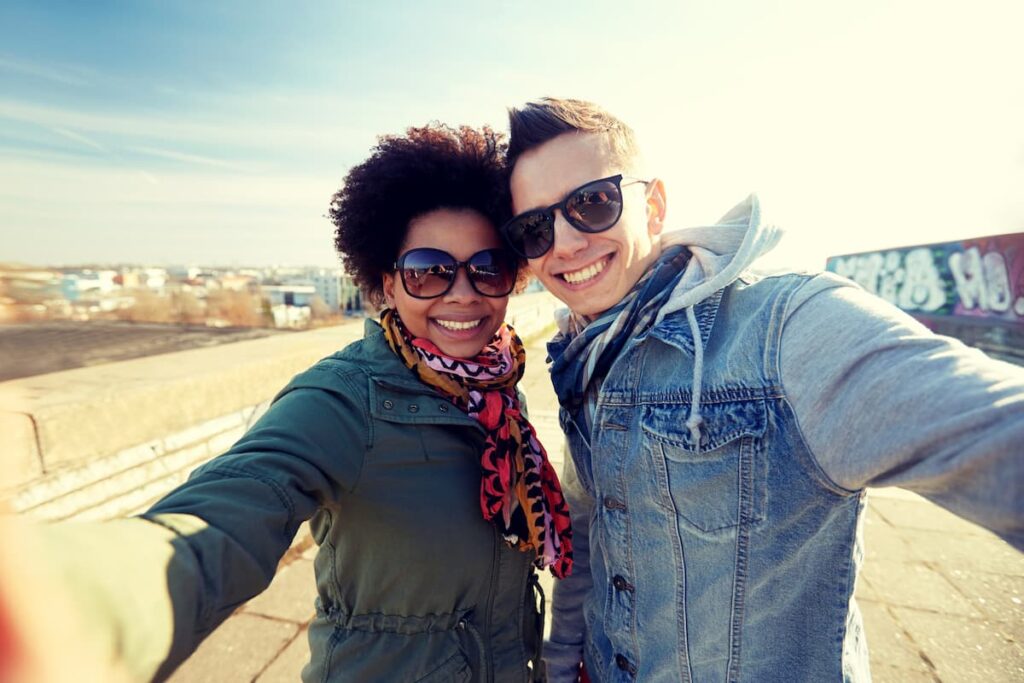 Encouraging Things To Say To Your Boyfriend Online
Sometimes your boyfriend may need some encouragement, but you are too far apart for you to relay your support. Here are three things you can say to him online to lift his spirits.
You Are An Honorable Gentleman. I Know I Can Rely On You
Texting your partner to tell him that you regard him as honorable will boost his self-esteem as it will make him feel that you respect him. It will make him happy to know that you regard him as a high-value person worthy of your adoration.
You've Worked Hard. Your Colleagues Are Going To Be Amazed
If your boyfriend is experiencing doubt regarding his work capabilities, remind him how hard he worked and that his hard work is guaranteed to pay off.
Let him believe that you have no doubt that his colleagues will be in awe of the work he has produced.
I Don't Know What I'd Do Without You. You're My Rock
Everyone likes to feel needed. Your boyfriend will feel encouraged if he knows he fulfills a meaningful role in your life, as he will feel he is doing a good job as a boyfriend.
Conclusion
When encouraging your boyfriend in person, you should show confidence in his capabilities, engage with him emotionally intelligently, and convey how much you value him.
Conversely, encouraging your boyfriend online requires showing that you respect him, recognize his hard work, and trust him.